Just A Little Crush
Tangerine Pale Ale- Releasing January 4th

Imagine this; you're at the beach and it's blistering hot, then you hear a faint jingle coming from up the street, Its the Ice Cream Truck! You know this is what you need right now, you get up and make the awkward jog across the piping hot sand that is blistering your feet because you didn't care to slip on your flip flops. You just catch the truck pulling out of the parking lot, and the ice cream man says " We only have one creamsicle left, would you like it!?"
This is the feeling you get when you take a long sip of this juicy, creamy and refreshing beer. The fresh tangerine juice, lactose, and orange peel are the key components in this melt in your mouth pale ale. Come close your eyes, take a sip, and transport yourself back into summer. "It's just, a little crush"
5.3% ABV 15 IBU
You're Turning Violet, Violet!- Pouring
Blueberry Oatmeal Stout

Holy Toledo! You're Turning Violet, Violet. This is a Dry Blueberry Oatmeal stout that will make you blow up like a blueberry. On the nose it presents an aroma of Willy Wonka's Chocolate covered Blueberries. On the tongue it has flavours of Dark Chocolate and Roasted Coffee which pairs beautifully with the Blueberries. This beer starts Juicy and Smooth from the Oats and Blueberry, but turns into a dry and sessionable stout from the bitterness of the Roasted Malts. "It happens everytime, they all turn into blueberries"
5.4% ABV 25 IBU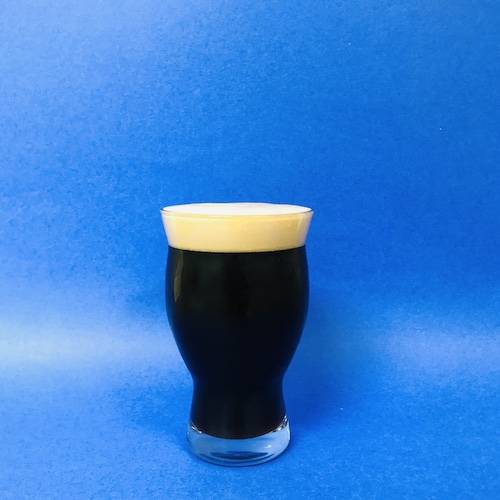 Flannel Onesie Apple Radler- Pouring

It's winter so we added fresh Cloudy Apple Juice, Cinnamon, Clove, Nutmeg and Allspice to this brew. Best enjoyed in a Flannel Onesie, duh.
4% ABV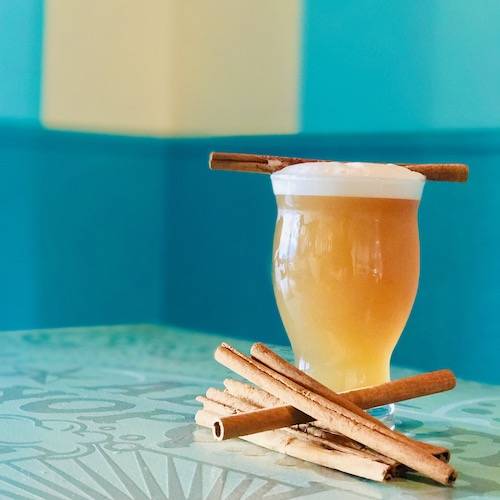 Canadian Tuxedo Brut Pale Ale  

This Extra Dry Brut Pale Ale is named after the World Famous Canadian Tuxedo, the refined and ultra classy outfit that we all know and love. The Canadian Tuxedo is highly effervescent with a fruity nose from the addition of mosaic and ekuanot hops. The body is bone dry with a champagne crisp finish. "This beer will leave you feeling snazzy, jazzy and downright classy."
7.2% ABV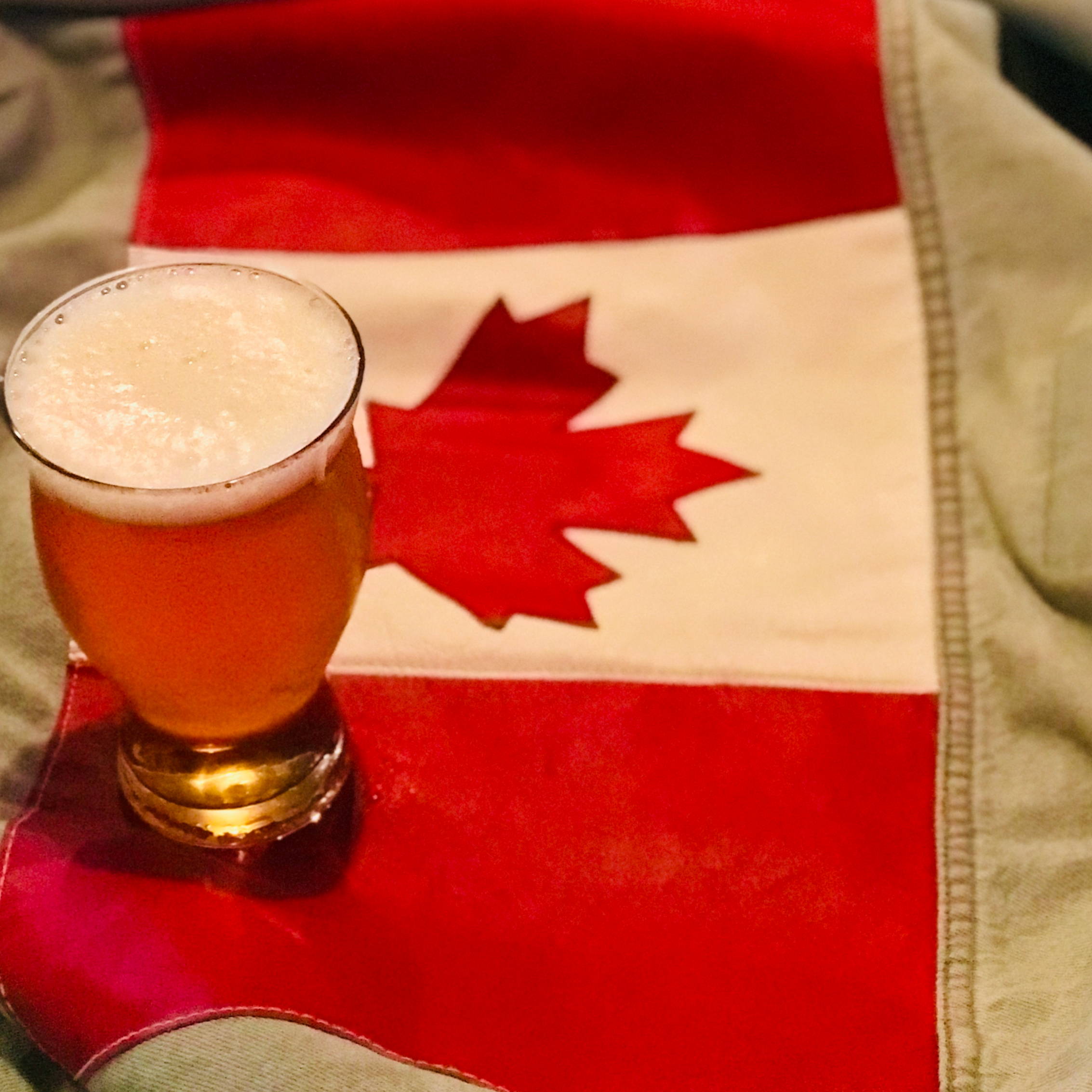 Chuckie Finster Ginger Wheat Ale

This American Wheat Ginger Ale is the 2nd Beer in our Soda Shop Series! We used fresh cold pressed ginger and lemon juice that gives it a huge aroma. If you're scared of too much ginger, don't be. The amount added is not overpowering, but complimenting to the Lemondrop and Citra hops. "This is the Chuckie Finster"
5.8% ABV 30 IBU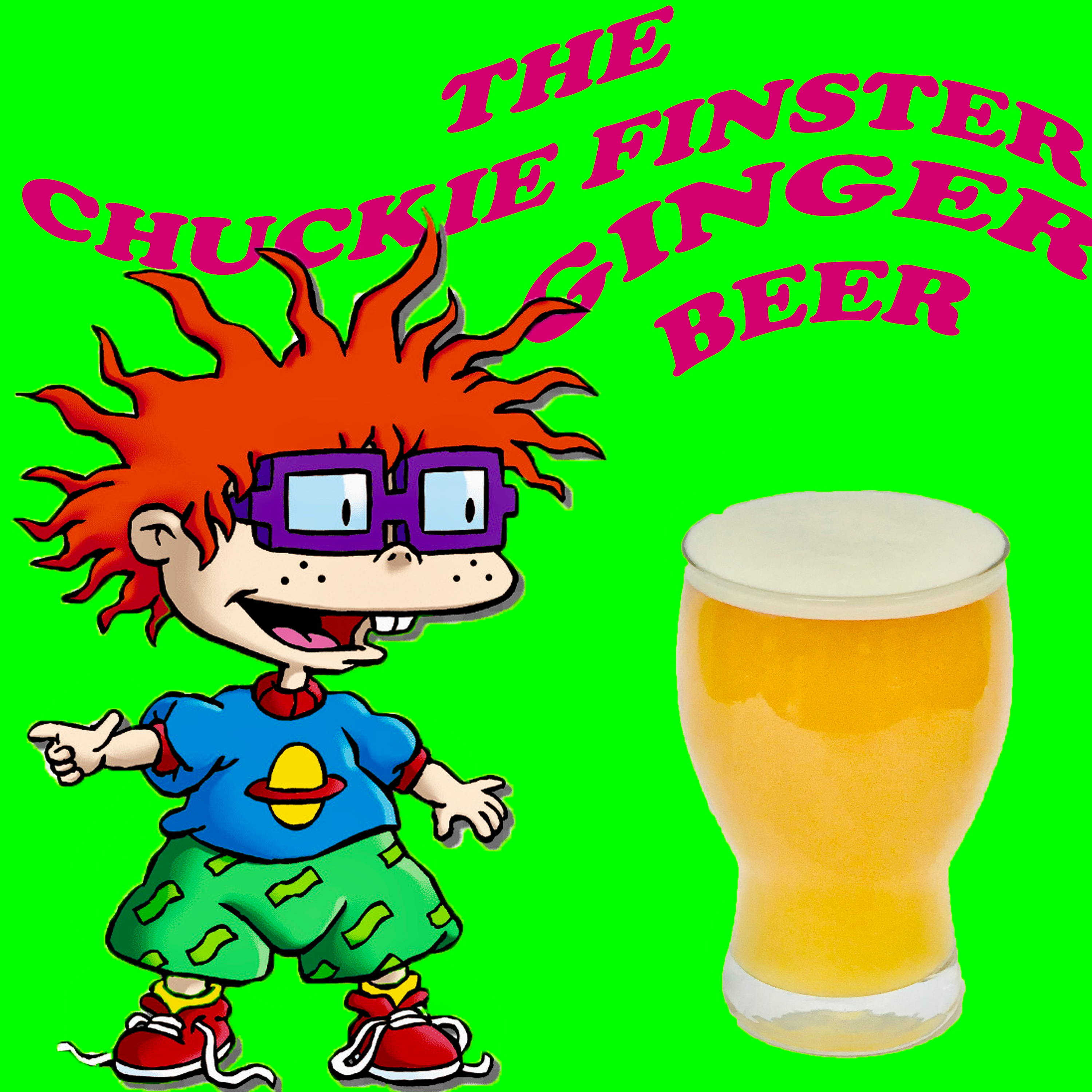 Eureka Iglesias
Eureka Pale Ale

Eureka Iglesias, the 2nd beer in our Single Hops Series featuring Eureka Hops. This beer has an intense, dank and herbal aroma that can take your breath away. The flavour profile can kiss away the pain with notes of citrus, grapefruit and pine. Eureka Iglesias will leave you with a dry and crisp finish and leave you longing for another sip. "I can be your BEERO baby"
5.6% 35 IBU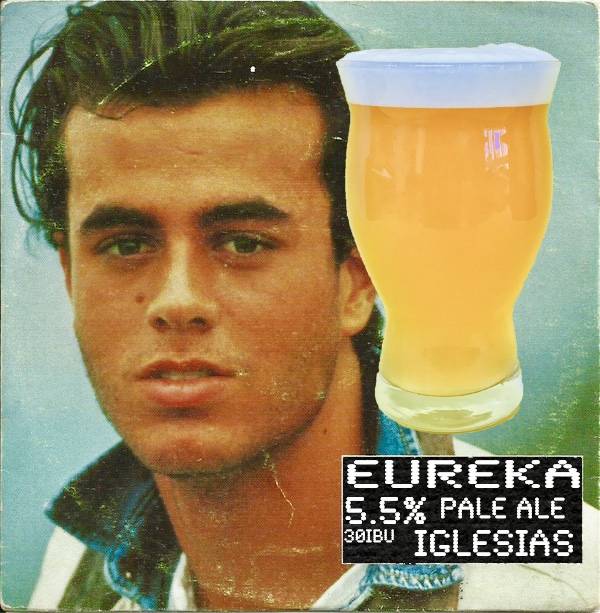 I Saw What I Saw
Brown Ale

I saw what I saw! It's hard to believe how easy drinking this medium bodied Brown Ale is. This beer features Sasquatch hops, Canada's first patented native hop that is grown in Pemberton Valley, the profile presents spicy, citrusy and fruity esters that shines through with the chocolate and caramel notes from the malt. "I Swear, I Saw What I Saw"  
4.8%% 20IBU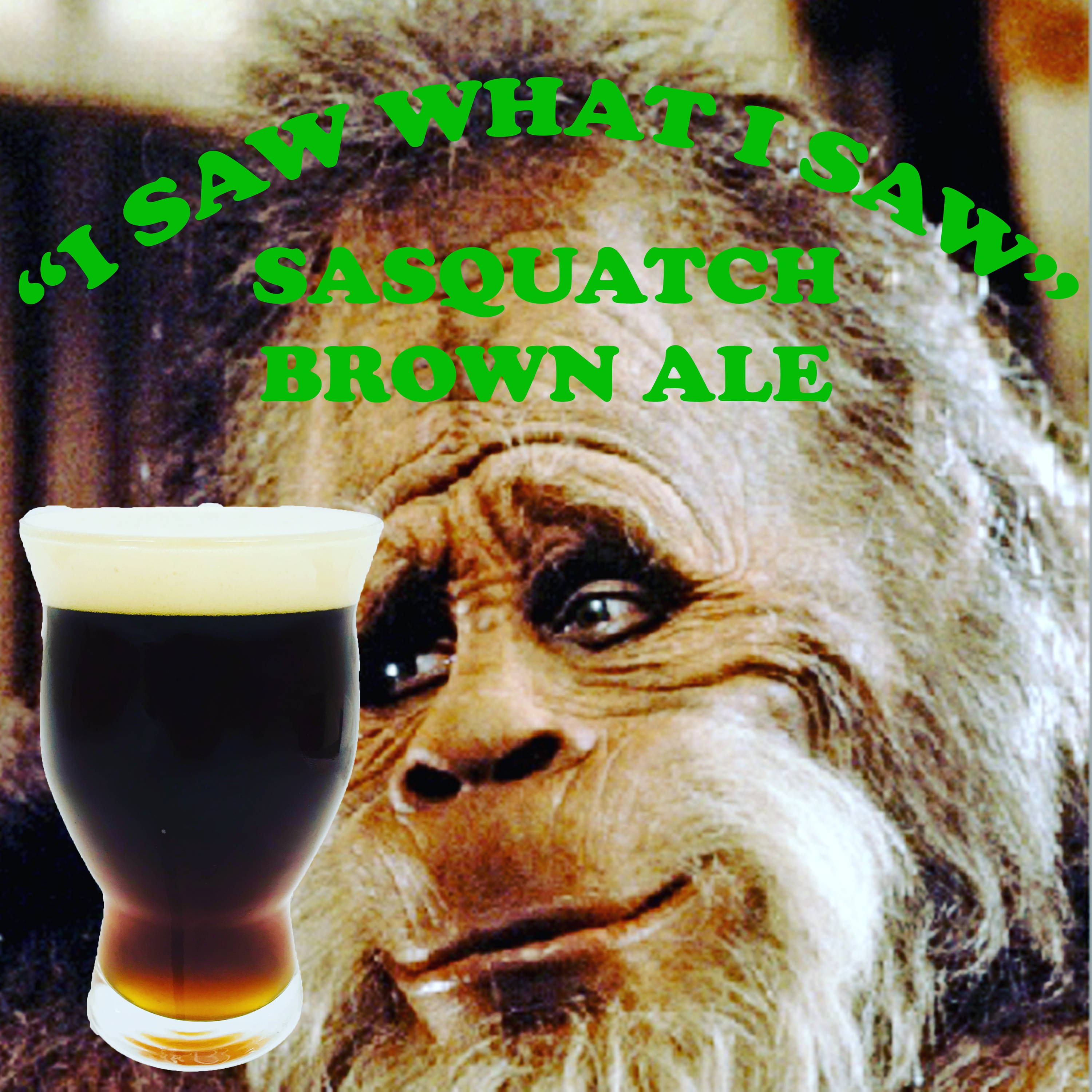 It's No Game Hazy IPA- Sold out

Smelling this beer is like dipping your nose into a bucket full of ripe Peaches, tangerines and tropical fruit. Take your nose out of the bucket then press your lips to the glass. It has a creamy and smooth mouthfeel that fades into a crisp and clean finish. Close your eyes and think about your favorite people, things and space ideas, then take a sip of It's No Game.
6.5% 45 IBU