This beer presents a slight aroma of mango and pineapple, with a discrete hint of pink peppercorn. The lingering tingle of the pink peppercorn compliments the dryness of the Sacch Trois yeast blend, leaving you with a dry, crisp and gentle numbness from the peppercorns. Be patient, this one takes a second to settle onto your tongue.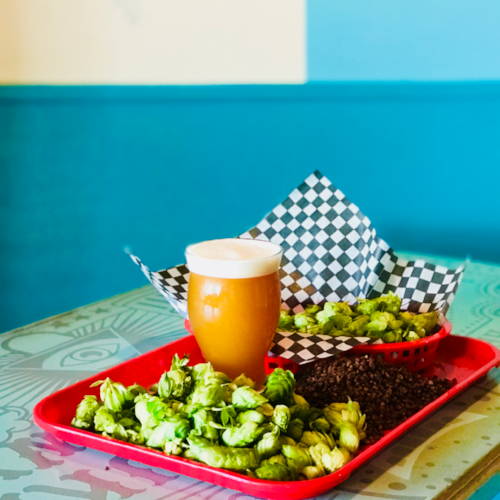 Kaedama Ramen Noodle Altbier

Crisp, dry, and noodley. This Altbier was brewered with fresh ramen noodles from The Ramen Butcher, along with a generous amount of Mr. Noodles. Paddy loves beer, but he also loves ramen!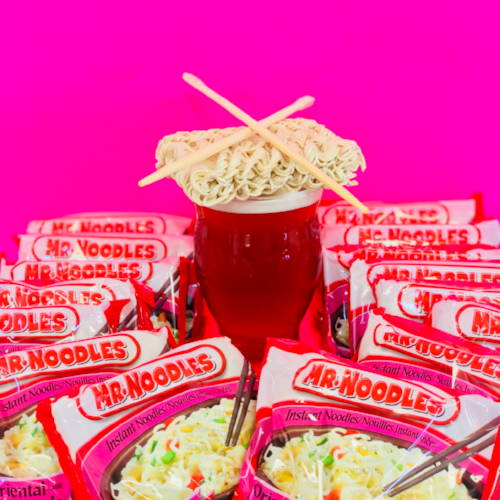 It makes your taste buds come alive! To the naked eye, upclose and person this beer has a stunning pale amber colour. On the nose this beer presents a beautiful aroma of peaches other stone fruits. When you take your first sip of the mackinaw its like having a circus in your mouth,the mouthfeel is creamy and has notes of honey and peach pie while still remaining sharp and crisp on the pallet from the late addition of citra and mosaic hops. The Mackinaw is refreshing while still warming your cheeks on a brisk autum day, its a true miricle of nature, like the aroura borealis! JUST TAKE A TASTE!
6.5% 40 IBU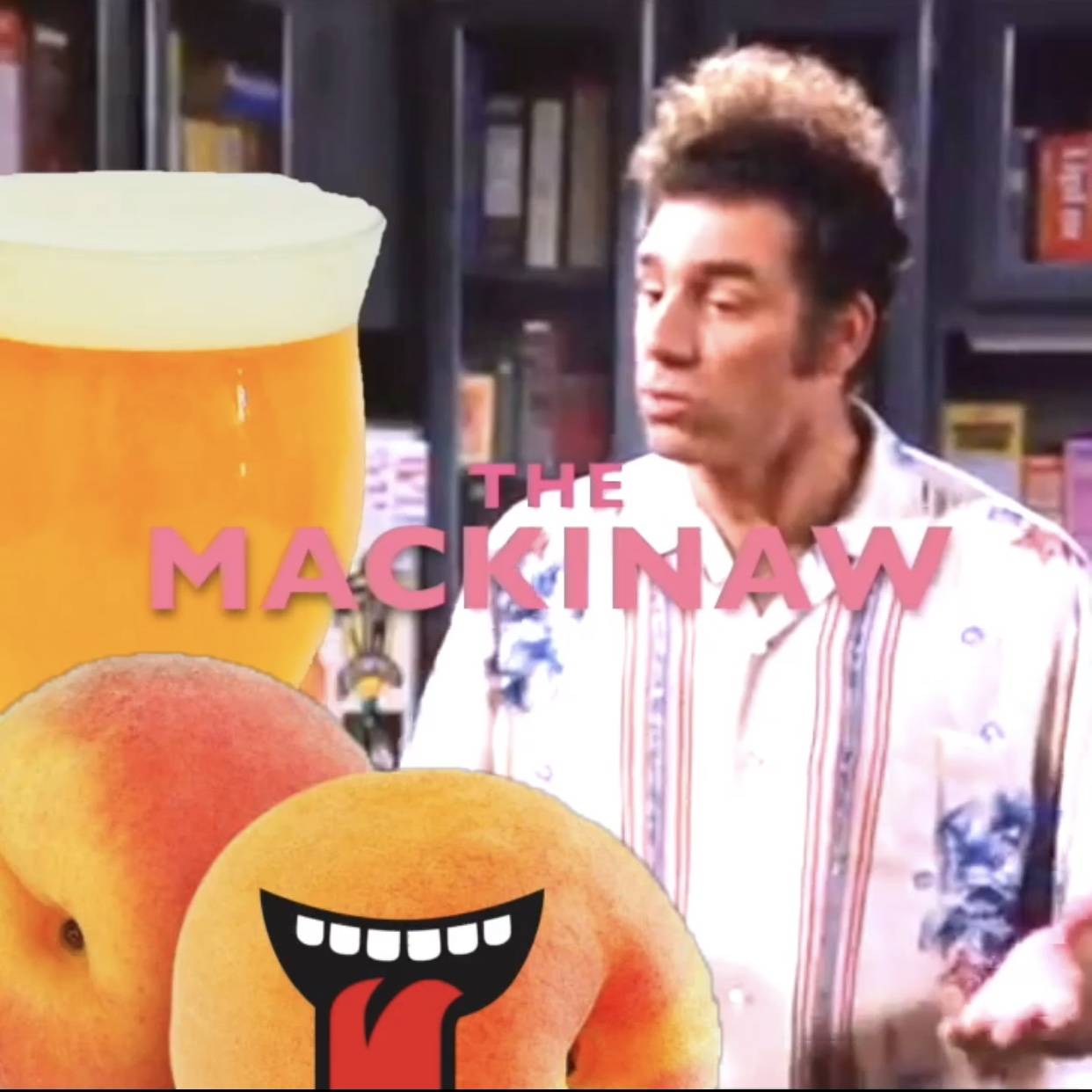 The Super Soaker 50 is a fresh, clean easy drinking California Common. This ale is fermented at lager temperature for a longer period of time giving it a crisp mouth feel. Once a year we're able to get hops the day they are picked. These fresh of the vine 'wet hops' are added to the brew within hours of being picked. The super soaker 50 soaks your tastebuds with an unmistakable floral note from the centennials and is the perfect choice for delicious refreshment.
5.3% 30 IBU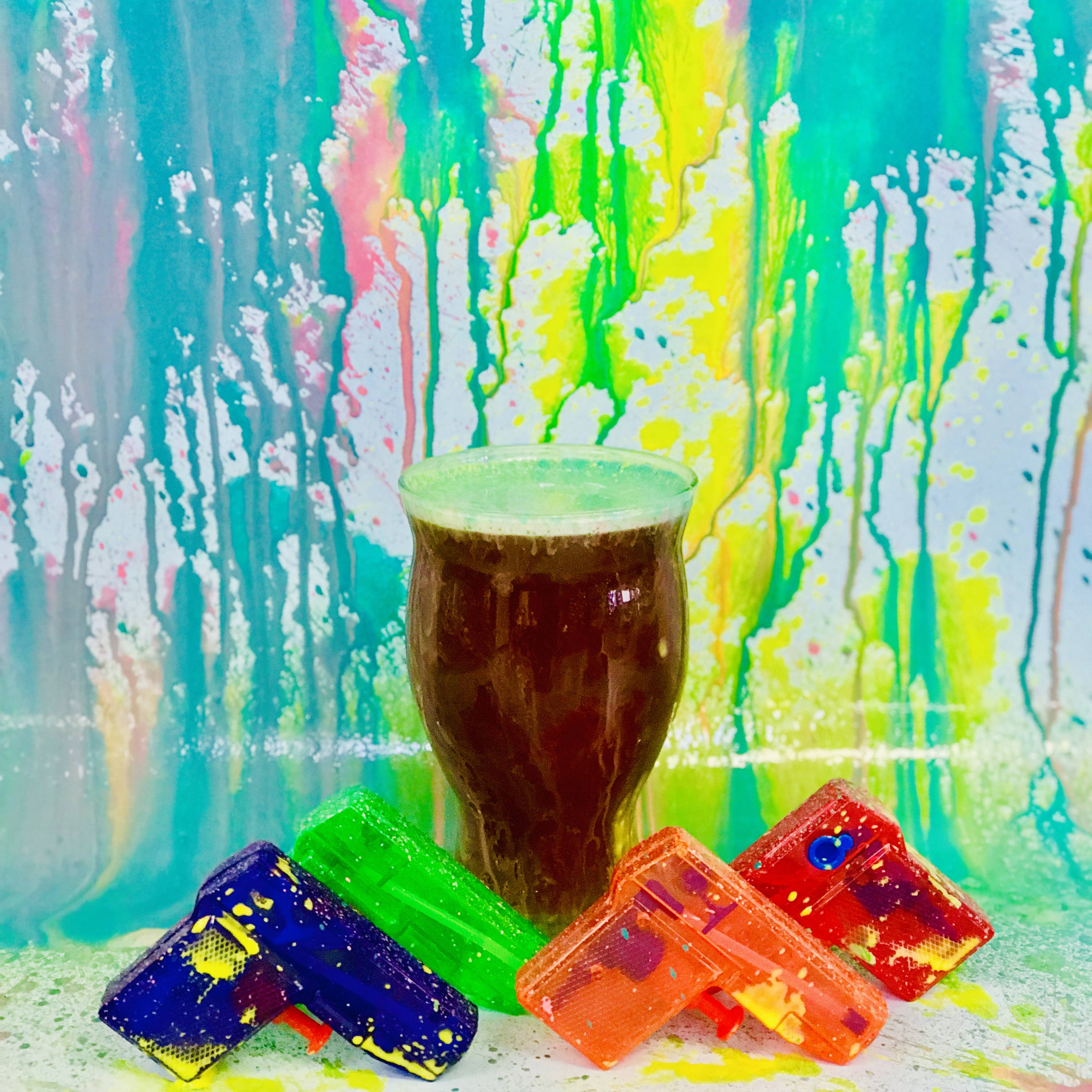 Smelling this beer is like dipping your nose into a bucket full of ripe Peaches, tangerines and tropical fruit. Take your nose out of the bucket then press your lips to the glass. It has a creamy and smooth mouthfeel that fades into a crisp and clean finish. Close your eyes and think about your favorite people, things and space ideas, then take a sip of It's No Game.